From Day One, my family told me my writing had a cinematic feel to it. When reading the
Blood and Tears
series, they imagined it as a movie in their heads. Several times I've been asked who I would cast in certain roles if I had the choice. With the exception of a couple of people I really had no clue.
Anyway, I thought it might be fun to actually take a stab at casting many (not all) of the major and important minor characters within the series.
In most instances, this was actually a lot harder than I thought it would be. As I was searching the internet, certain people would stand out right away and immediately I would say "That's _____." In other instances, I've changed my mind several times on who should play what role.
In some instances, I've put down someone to play a role without being familiar with their work or maybe knowing they aren't a "perfect" fit, but felt the individual had a certain look that worked.
Although, I know my books will likely never be made into movies, this whole process was interesting and fun to do.
This week I'll cover the characters from Hesh. With each person, I'll add a few thoughts about the role/selection.
Bazraki – Carl Weathers
That's right. Apollo Creed, baby. Bazraki is an older man and a hard man. I wanted someone who could bring a lot of intensity to the role but also had the physical stature to make it believable that Tobin and Kaz were his sons. Carl Weathers fits that description well. In fact, this might be perfect casting.
Walor – Mahershalalhashbaz Ali
Not familiar with his work but he has the look I want for the role. I think of Walor as a rare bright spot in an otherwise dark society.
Ufer – Chiwetel Ejiofor
Same thing here. Not familiar with his work, but he has the cold stare fitting of someone like Ufer.
Durahn – Terry Crews
This might be a controversial selection simply because Durahn is described as being really tall (a head taller than kaz who is over 6 feet). But, Terry has the look, intensity, and size I imagine when thinking of Durahn.
Side note: When writing these books, Michael Clark Duncan was who I imagined as Durahn.
Mawkuk – Sidney Poitier
Adding some acting clout to this role! And because of his age, I think he fits the description I give Mawkuk.
Odala – Kyla Pratt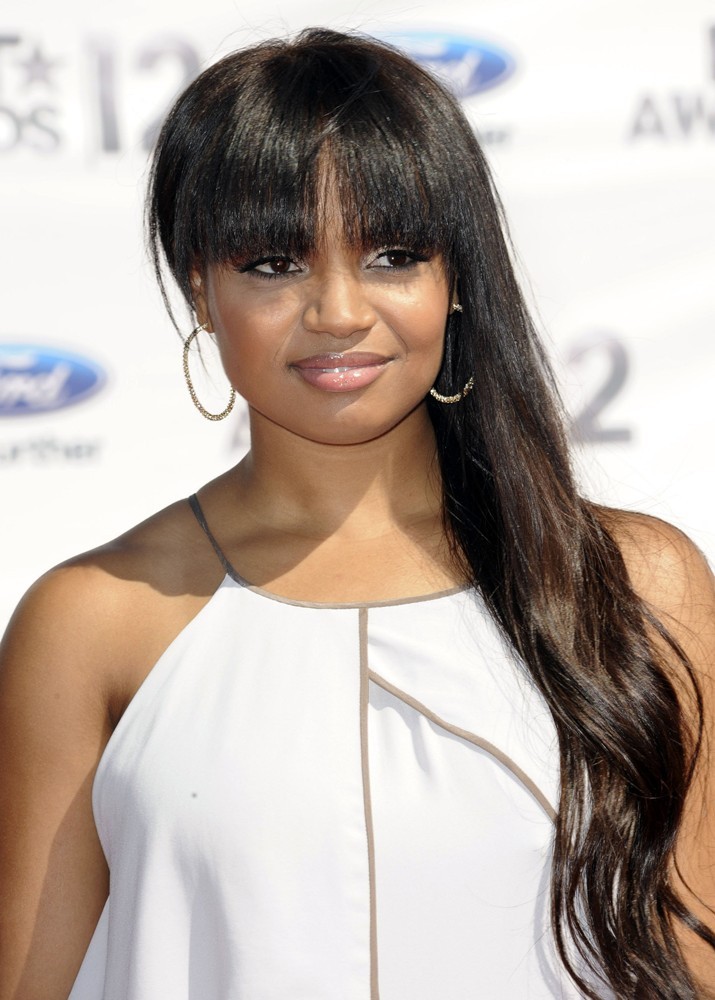 This was a hard role to cast and honestly, I'm not married to Kyla. However, I do think she has a good look to her that could work.
Soyjid – Tyler James Williams
What I said about Odala goes here. However, I am familiar with Tyler's work since I enjoyed
Everybody Hates Chris
.
Lucia – Tika Sumpter
I'm not familiar with her work, but the first time I saw her I thought she was perfect. A beautiful woman who epitomizes what I have in my head for Lucia.
Jober – Taye Diggs
I like his work and think he can handle the role of a more caring Kifzo.
Nachun – Djimon Hounsou
Djimon has a strong, mysterious look that I like a lot. Plus, he's a talented actor and would be great in this role.
Kaz – Adewale Akinnuoye-Agbaje
Like Lucia, I took one look at Adewale and right away thought of Kaz. On looks alone, he was made for the role.
Tobin – Shannon Williams
And perhaps the hardest role to cast for several reasons. . . .
I say over and over that Tobin and Kaz look a lot alike because they are brothers , but finding two similarly looking actors isn't very likely so I didn't worry about doing so. Tobin is also my favorite character in the series so I'm really picky about who I'd want to play him. Shannon might be a bit too "clean" for the role but that can be fixed in makeup. The pluses are he has good size and that distant look in his eyes I think is important to the role. The downside is he has very little experience acting so who knows how he would fit.
So, what do you think? What are your choices for the above characters?